Arrival
How to arrive during the reconstruction phase of highway intersection Hanover East:

When coming from the West, please follow the red course.
When coming from the South, please follow the green course.
When coming from the East, please follow the blue course.
When coming from the North, please follow the yellow course then change  to the blue one at intersection Buchholz.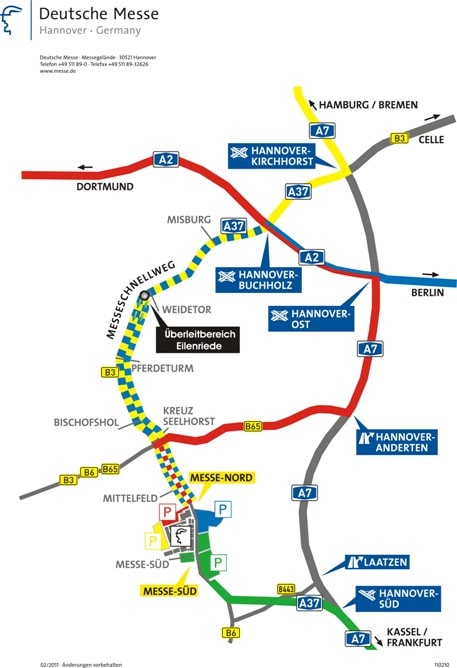 Arrival by car upon completion of the reconstruction works:
Address for your GPS: 'Hermesallee / Hanover'

The street runs to the North of the exhibition grounds.
For more information regarding your arrival
or further details of the low emission zone,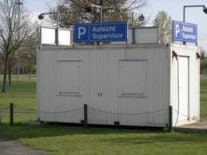 please check the respective event website.

Please do not hesitate to contact our service staff
at the parking lots for further questions.