Most of our parking areas are automated. Here you will also find ticket machines for exit tickets to open the barriers.

The picture below on the left shows a ticket machine for purchasing day tickets. Ticket machines are available 24/7.



You get a receipt after paying by pressing the receipt button on the right side.

In case of questions regarding the operation a/o problems please call the service team by pushing the call button.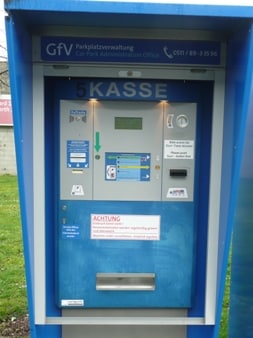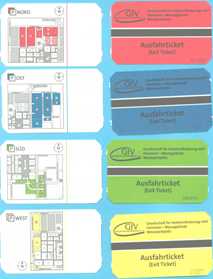 The picture on the right shows exit tickets
     with the same color coding layout based
     on the four cardinal directions.