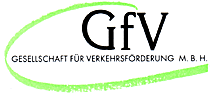 Gesellschaft für Verkehrsförderung mbH
Exhibition grounds
Europaallee / Bürohaus 6
30521 Hanover
Represented by:
Managing Director: Lars Beran
Chairman of the Management Board:
Ulf-Birger Franz
Head of the Department for Economy, Traffic and Education of the Hanover Region 
Contact:
Telephone: +49 511 89-33601
Fax: +49 511 89-33410
Email: info@gfv.messe.de
VAT ID: VAT ID in accordance with Section 27a Value-Added Tax Act: DE 115674779
Tax number: 25/209/03222
Gesellschaft für Verkehrsförderung mit beschränkter Haftung, registered office in Hanover
Register court Hanover Local Court, Commercial Reg. No. HRB 4706
Gesellschaft für Verkehrsförderung mbH is not responsible for the content of linked sites, including any information or materials contained on such linked sites.
All rights reserved. Reproduction in any form is only permitted with the prior written consent of the Gesellschaft für Verkehrsförderung mbH